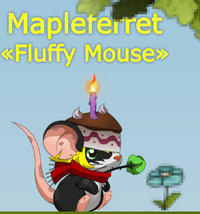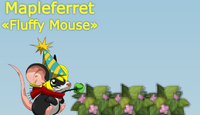 Mouse Name: Mapleferret
Nicknames: Mplfrt, Maple, Ferret, Ferretmaple, Fluffy
Real Name: Alec
Gender: Male
Age: 17
Birthday: July 16, 1995
Location: Missouri, United States
Stuff about Mapleferret
Edit
He likes to give nicknames to several members of VROOM because he loves everyone. But even if you don't have a nickname, he still loves you.
Mapleferret likes ferrets, and maple syrup. This is what his name is derived from, although "maple" can also refer to the tree or the leaf.
Mapleferret is often very sarcastic. He doesn't have much to do off of the internet, so he spends a lot of time on Transformice.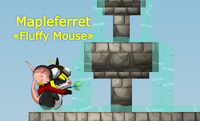 pls
:3
ok